TIME WILL TELL PART 3
I'm scared and excited at the same time, I want to hear clearly and believe that the voice on the phone is Leon's. My heart is beating fast plus that am wondering actually words to say if it's actually the Leon I've been waiting for almost years. That's when He repeated again and called my name
Bella!!!! (with so much excitement in his tone)
Sometimes it's really hard tho, choosing about your reactions on a given thing, I don't even know what to do, am feeling like jumping or may be screaming this is a miracle actually my Leon is back after some years…
Leon???? I shouted in excitement
Bella love it's me!!!! ( With an emotional tone)
I felt that he missed me too, because of the way he was sounding. I missed him calling me love actually, it's been years without hearing it.
How have you been Bella? Are you okay? Bella babe am really sorry I don't even know how to say this but Bella am sorry am really sorry Bella….. He added softly but with a painfull tone that made me shed tears down my cheeks)
Leonnn!!! ( With tears ) please don't say that, I missed you leon all I want to hear right now is where you are, Leon let me first meet you please, text me the address I don't care if it's late Leon please. I responded.
Bella love am sorry million times, ( I noticed he was crying too) I miss you badly bella am I the country babe tomorrow I must see you I can't wait … But please forgive me babe, not only today but even days after today bella am even out of words babe, I don't know how to apologise
(Leon sounding pained)
You don't need to apologise Leon, l never blamed you even a single second, love I've waited for you the way you asked me I never ceased to forget you. I responded
we talked much on the phone, he told me the way he missed me badly, I have many things to tell him actually but Leon was apologising every second, but to be honest I didn't blame him even once , sometimes because of how you've known someone, it's hard to accept some accusations against that person due to how you actually know him, I've always belebeli that he had a meaningful reason to leave me for almost years.
This time my heart is at ease, now that my biggest fear disappears, I mean the fear of parting ways with Leon. Happiness is hugging me and the pain I've been carrying within me is all gone. I can't wait, tomorrow is too late actually , the first thing I was thinking of doing after meeting him, is a hugging each other like atleast hours. I've missed him so badly. So before we stopped talking on the phone, he texted me the address where he is but he told me that he'll send his man to come and drive me there.
Marlyn and kate are all full of excitement, I can read happiness within them, they look even happier than me, after posing the phone on the table beside me, they all hugged me at the same time.
My Goodness!!! Bella??? You will guys see each other tomorrow for sure? Girl am happy for you, leon is not a bad guy, he must have been through something serious that pushed him to leave bella (Marlyn started)
Bella girl let me go to prepare a beautiful dress for you. Kate said as she rushed to open the wardrobe
that instant we heard someone knocking on our door. I approached the door wondering who it might be this late, my heart started telling me that it's may be Leon who want to surprise me and open up quickly, but my guess was wrong! Totally wrong…it's Noah!!!! Noah the King.
Noah???? at this hour?? I asked
Bella I can see you guys are not sleeping it's not a interruption I think. what's the occasion by the way?? You seem… I don't know
he asked
Noah save everything you want to say right now, there's enough time tomorrow okay? I must go
I said as I pulled the door
Bella you could have said that you have a boyfriend, we couldn't be running after you all this time, why did you hide it? He asked
Oooh, so our guess was right!! Your devil Queen was eavesdropping us??? I said
So it's true? ( he asked with worried eyes)
what if Noah?? What if it's true? I asked
You made a fool of us bella!!
Who is he by the way? Is he better than me? Bella am I a bad person? I mean why don't you like me? Every girl in this school likes me except you, what's your problem bella? Noah said
He's far beyond you Noah!!! That cute face of you doesn't define you your personality does. by the way I owe you no explanation Noah, this is my life we are talking about right? Nothing left to say? Fine Good night. I said pushing the door in front of him.
Who dares reject me Bella?? You made a big mistake. i heard you will meet that guy tomorrow trust me I'll come too. (Noah's thoughts)
This guy is so annoying.!! I said
Bella it's better that he now knows that you have a boyfriend, even those other guys too atleast they'll stop chasing after you. Marlyn said
By the way Bella call your mom right away tell her some good news that Leon is back. Kate said.
That was a great idea so I rushed and take the phone as I texted mom that Leon is back. I know it was some good news to her because she liked him so much. I texted her that we are going to meet too. She is sleeping I guess.
The night was long actually, the alarm wakes us up, I mean me and my friends. They helped me to choose what to wear, they put some makeups on me and they get ready too, because I wanted Leon to meet my friends.
As promised, there was a taxi outside, looking at the driver I recognized him it's Mr Enrique. He is Leon's driver since before, and once Leon introduced him to me.
So he drove us to the mentioned address.
In the taxi, I noticed someone was following us but my heart said may be I'm just imagining things, or who might follow me actually?!!!..
It didn't take so much time to reach there, it was a beautiful Big house looking from outside. But I noticed some curtains of a room moved may be someone was looking at us, or may be it's Leon.
Entering the house, I smelled Leon's perfume, my heart was beating fast, I don't know but I was smelling fear all over me. Marlyn and Kate were right behind me as Enrique took us in the living room and left.
After some time he comes back but i've noticed since we were in the car he wasn't happy, I mean he looked cold unlike how I know him. He used to be cool guy full of stories.
Bella!!! can you please follow me?!!. Said Mr enrique
That made me even more confused, I thought Leon was going to come in the living room, but Enrique said I can meet him in his room.
Something smelled fishy, I walked towards the door as Enrique opened the door for me.
Sometimes there are things that happen to us and our thoughts be like may be I was born to suffer and may be Happiness is not my thing!! Actually What I saw in that room made me loose conscious….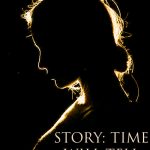 …..
WHAT DO YOU THINK BELLA SAW? Leave your comment down here
……………………………………………………………
PART 4 loading